There is a very serious bug in shopify where you can lose a lot of potential customers is the shipping bug, where it simply doesnt allow the customers to proceed with the checkout by saying, "This order can't be shipped to your location. Contact the store for more information".
You will lose the customer instantly, as no one wants to go contact the store and waste time, they will simply look for another store. So, if your store also has this issue, make sure to get it checked and fixed.
The error looks like this on the checkout page.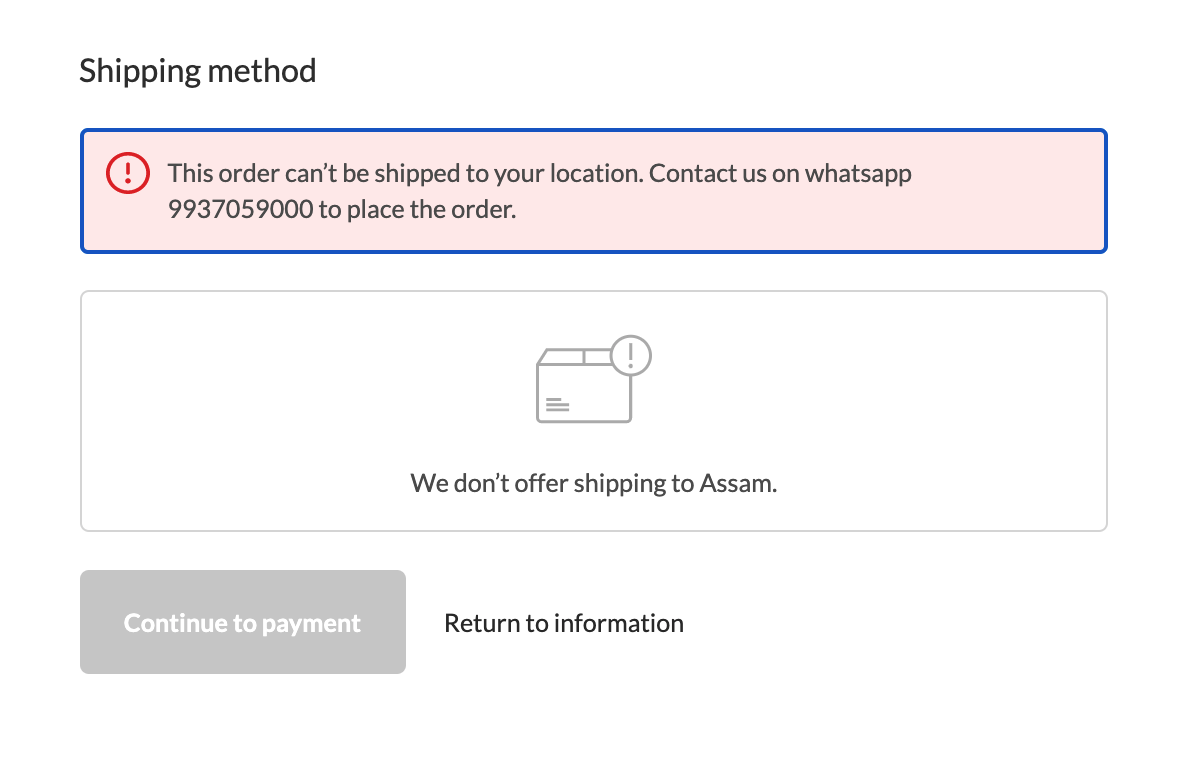 HOW TO FIX THE ISSUE ?
Goto Settings > Shipping Profiles. Edit the active shipping profile and double check if the product is listed under that default shipping profile or not. If you are using multiple shipping profiles and the product is not selected to the correct profile, then this error is going to show up.
If you are using apps like OBERLO or ZENDROP, then possibly the shipping rate is missing on those profile. Edit the shipping profile and make sure the shipping charges are added to those apps shipping profile.
HOW TO CHANGE THE ERROR TEXT ?
The best way not to lose the customers due to any such error is, getting the error text edited and placing your store contact number and email address, so atleast if there is a potential customer, they might contact you when they see this error and then you can debug the same.
In order to change the text, you have goto online store > themes > active theme > edit language > Checkout & System.
Follow this image and similarly edit all of your text under this section with your store contact details, so customers can contact you.